IEEE Intl. Symposium on Mixed and Augmented Reality 2019
ISMAR, the premier conference for Augmented Reality (AR) and Mixed Reality (MR), will come to China for the first time in its history of more than 20 years. ISMAR 2019 will be held on October 14-18 in Beijing, China.
ISMAR is responding to the recent explosion of commercial and research activities related to AR and MR and Virtual Reality (VR) by continuing the expansion of its scope over the past several years. ISMAR 2019 will cover the full range of technologies encompassed by the MR continuum, from interfaces in the real world to fully immersive experiences.
Keynote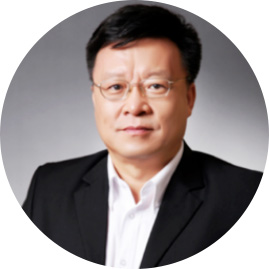 Academician Gao, Wen
Peking University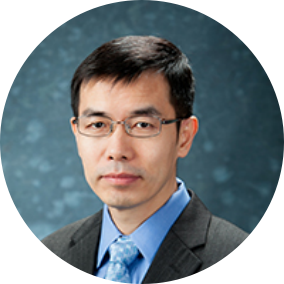 Prof. Tang, Xiaoou
Sense Time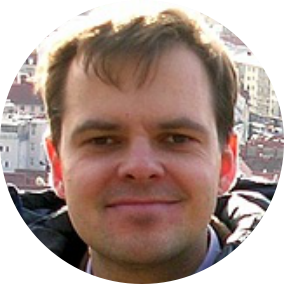 Dr.techn. Dieter Schmalstieg
Graz University of Technology
Program Overview
Day 1 - Monday - Oct 14th (Friendship Palace,Friendship Hotel)
Time

Meeting Room3

Meeting Room5

Meeting Room7

Meeting Room9

09:00 - 10:30

W3: Mixed Reality

and Accessibility




Doctoral

Consortium

W4:Augmenting

Cities and

Architecture with

Immersive

Technologies

W6:AR & MR

Technology for

Ubiquitous

Educational

Learning

Experience

10:30 - 11:00

Coffee Break

11:00 - 12:30

W3: Mixed Reality

and Accessibility

Doctoral

Consortium




W4:Augmenting

Cities and

Architecture with

Immersive

Technologies







W6:AR & MR

Technology for

Ubiquitous

Educational

Learning

Experience

12:30 - 13:30

Lunch Break (lunch will be provided by the organizer)

First Floor

13:30 - 15:00

W3: Mixed Reality

and Accessibility

SLAM challenge

T1. OpenARK -

Tackling

Augmented

Reality Challenges via an

Open-Source Software

Development Kit




W6:AR & MR

Technology for

Ubiquitous

Educational

Learning

Experience

15:00 - 15:30

Coffee Break

15:30 - 17:00

W3: Mixed Reality

and Accessibility

SLAM challenge

T1. OpenARK -

Tackling

Augmented

Reality Challenges via an

Open-Source Software

Development Kit

W6:AR & MR

Technology for

Ubiquitous

Educational

Learning

Experience
Day 2 -Tuesday - Oct 15th (Friendship Palace, Friendship Hotel)

Time

Juying Ballroom (Second Floor)

09:00 - 09:30




Opening Session

09:30 - 10:30

Keynote 1: Academician Wen Gao

10:30 - 11:00

Coffee Break - Juxian Ballroom

11:00 - 12:15

S1: Tracking and Reconstruction

12:15 - 13:15

Lunch Break (lunch will be provided by the organizer)

First Floor

13:15- 14:45

S2: Modeling and Rendering

14:45 - 15:15

Coffee Break - Juxian Ballroom

15:15 - 16:30

S3: Acquisition & Manipulation

16:30 -17:30

Posters Teasers Group

17:30 -19:30

Poster Session - Juxian Ballroom

19:30 -21:30

Welcome Reception
Day 3 - Wednesday - Oct 16th (Friendship Palace,Friendship Hotel)
Time

Juying Ballroom (Second Floor)

08:30 - 09:30

S4: Spatial Augmented Reality & Near Eye Displays

09:30 - 10:00

Coffee Break - Juxian Ballroom

Demo - Exhibition Hall

10:00 - 11:00

Keynote 2: Prof. Xiaoou Tang

11:00 - 12:30

Industry Forum

12:30 - 13:30

Lunch Break (lunch will be provided by the organizer)

First Floor

13:30 - 14:45

S5: Perception & Presence

14:45 - 15:15

Coffee Break - Juxian Ballroom

Demo - Exhibition Hall

15:15 - 16:30

S6: Locomotion

16:30 - 17:15

Pitch your Lab

18:30 - 20:30

Banquet (Ninety-nine yurt)
Day 4 - Wednesday - Oct 17th (Friendship Palace,Friendship Hotel)

Time

Juying Ballroom (Second Floor)

08:30 - 09:45

S7: Multimodal & Long Term Usage

09:45 - 10:15

Coffee Break - Juxian Ballroom

Demo - Exhibition Hall

10:15 - 11:15

Keynote 3: Dr.techn. Dieter Schmalstieg

A research agenda for situated visualization

11:15 - 12:30

S8: Collaboration & Entertainment

12:30 - 13:30

Lunch Break (lunch will be provided by the organizer)

First Floor

12:30 - 14:30

Steering Committee Meeting

13:30 - 14:45

S9: Selection & Text Entry

14:45 - 15:15

Coffee Break - Juxian Ballroom

Demo - Exhibition Hall

15:15 - 16:45

S10: Training & Learning

16:45 - 17:30

Closing Session
Day 5 - Friday - Oct 18th (Friendship Palace, Friendship Hotel)

Time

Meeting Room3

Meeting Room5

Meeting Room7

09:00 - 10:30

W1:Mixed/Augmented

Reality and Mental Health

W2: Extended Reality for Good

(XR4Good)

T3:Bridging the gap between

research

and practice in AR

10:30 - 11:00

Coffee Break

11:00 - 12:30

W1:Mixed/Augmented

Reality and Mental Health

W2: Extended Reality for Good

(XR4Good)




T3:Bridging the gap between research

and practice in AR




12:30 - 13:30

Lunch Break (lunch will be provided by the organizer)

First Floor

13:30 - 15:00

T2:Interaction Paradigms in MR – Lessons from Art

W2: Extended Reality for Good

(XR4Good)

W5: XR-aided Design (XRAD): next

generation of CAD tools

15:00 - 15:30

Coffee Break

15:30 - 17:00

T2:Interaction Paradigms in MR – Lessons from Art

W2: Extended Reality for Good

(XR4Good)

W5: XR-aided Design (XRAD): next

generation of CAD tools
More info:www.ismar2019.org.cn